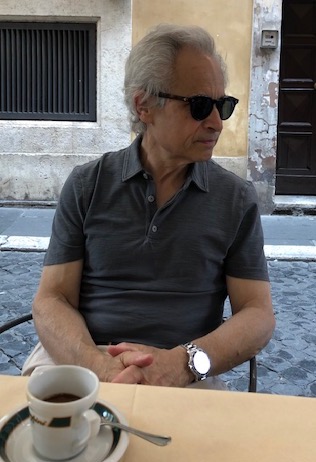 Alan Singer
Alan Singer is the author of five previous novels, most recently The Inquisitor's Tongue. He also writes about aesthetics and the visual arts. He is professor of English and a member of the MFA faculty in fiction at Temple University.
Dancing in Chains; An interview with Alan Singer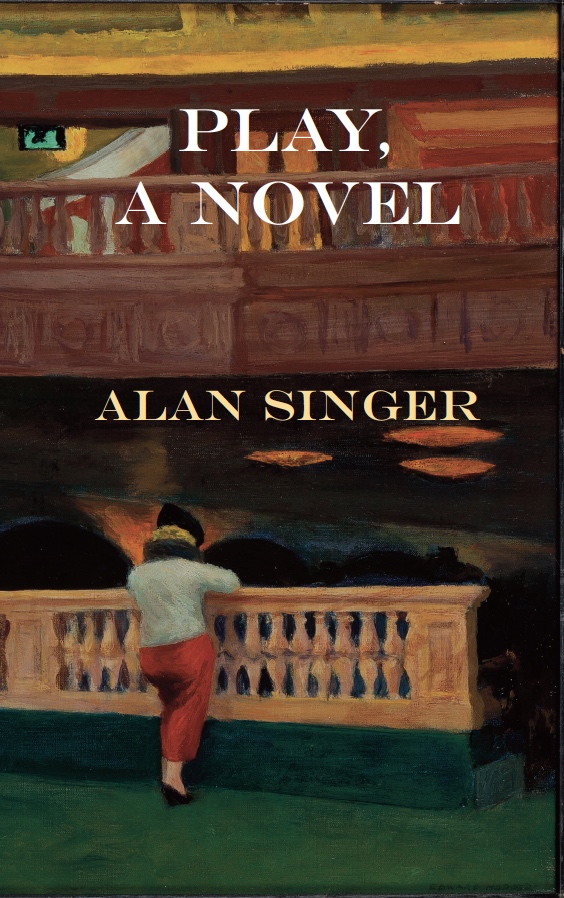 PLAY, A NOVEL
Alan Singer
Writer-director Pan Fleet plans a new experimental play for the off-Broadway stage: Killer Killing Killers, a montage of murder scenes, aiming to provoke his audience's ire with a work apparently amorally predicated on senseless violence. The plan is complicated by the intervention of his heart surgeon, who also fancies himself as a kind of "director" and by the surgeon's wife, an empathy-challenged child psychologist who clashes with Pan's leading lady.
The novel plays, so to speak, on the distinction between acting (doing something) and acting (playing a role). The narrative, which alternates between episodes of planning and rehearsing Pan's play and scenes that will be performed on opening night, presents a fiercely satirical staging of the problems we face whenever we attempt to do justice to other people's experience.
PREVIEW: DOWNLOAD AN EXTRACT (pdf)
"Singer structures Play on a pattern of disorientation, followed by orientation, followed once more by disorientation – which is to say he draws us again and again to the event of reading itself, the sheer pleasure of unlearning and relearning…" – Lance Olsen, American Book Review

On Alan Singer's previous novels:
"Beautifully erudite, ornate and appalling, The Inquisitor's Tongue's double-helixed narrative explores the intricate ligatures among brutality, art, artifice, taste, bliss, and the disease of consciousness called selfhood. Alan Singer is the virtuoso of avant-decadence." – Lance Olsen
"Dirtmouth is a compelling and perfectly rendered meditation on the dark struggle between memory and forgetting." – Brian Evenson
978-1-874400-77-6 270pp 2020