Coming up next – autumn 2021 ...
Our two new titles in the latter half of 2021 are Greater London, a novel by James Russell and The Man Who Would Not Bow, a collection of stories by Askold Melnyczuk. Read about them below.
If you subscribe in advance you will receive the books during the summer with free p&p, as well as doing us a favour. They will be generally available in the autumn. For a cost of £20 sterling you will receive copies of both books in advance of publication.
(The books have now gone to press, so you will no longer be able to have your name printed in the back in the list of sponsors. But we will be running another pre-publication subscription scheme in due course when our 2022 titles are announced.)
We guarantee delivery of your books anywhere in the world at the pre-publication subscription price. They will shortly be available individually to buy at £10 each plus postage depending on where you are – watch this space!
PayPal will take care of any currency differences, and you do not have to be a member of PayPal – you can pay with your credit or debit card. Please click on the Add to Cart button, right.
(Meanwhile, check out our nine already published titles here.)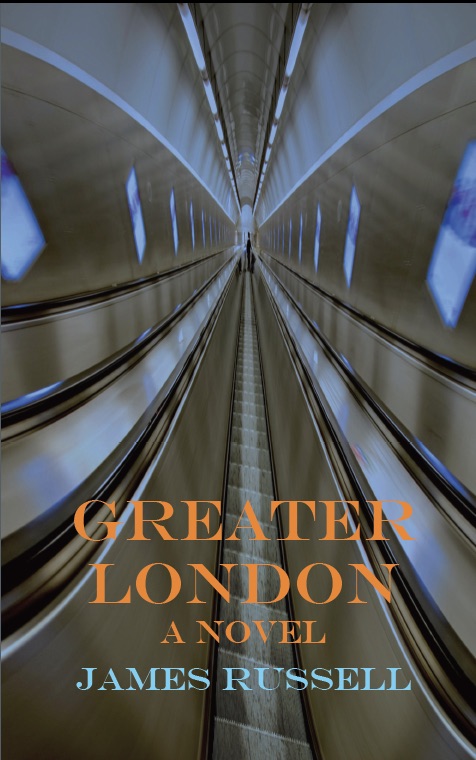 GREATER LONDON: a novel
James Russell
This tells the life-story of Leo Barber, a celebrity across several domains. He first finds fame during the 1975 referendum on the UK's membership of the Common Market (as it was then), by inventing a character called Jimmy Paxton, a faux-innocent, rabble-rousing xenophobe. Later in life he passes himself off as a poet, whose poems were in fact generated by computer in his brother's laboratory. Later still he "authors" a book on the neuroscience of the creative mind, about which he knows nothing (though luckily his clever, put-upon brother does). But, despicable though he is, who would have thought he'd stoop to murder? We hear about all this in Leo's own voice – discursive, opinionated, vulnerable, comic, often sympathetic. Not the voice or mind of a natural villain.
978-1-874400-82-0 276pp OCTOBER 2021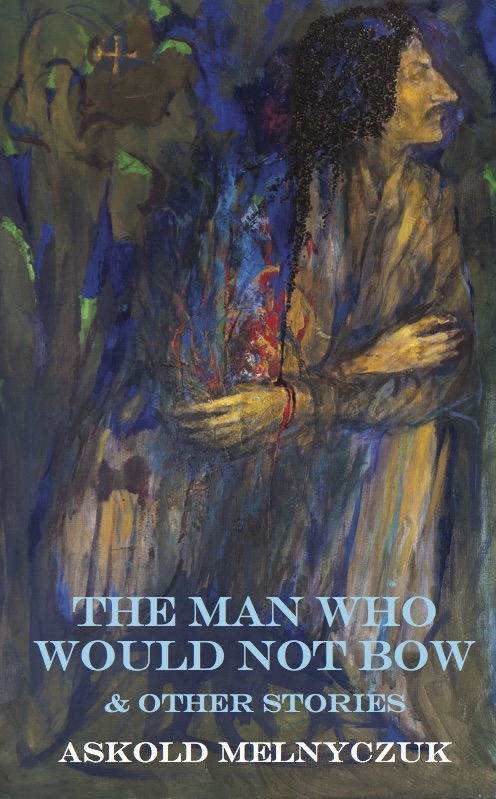 THE MAN WHO WOULD NOT BOW
& Other Stories
Askold Melnyczuk
Eight stories by the US-based author of five previous novels/novellas and founder of Arrowsmith Press. The cast of characters includes a journalist in a Middle Eastern war zone, an unemployed actor struggling with elder care, members of a commune planning to kidnap a priest, a torturer's mother and, finally, Nikolai Gogol wrestling with his angels and demons.
Askold Melnyczuk fascinates me with his cartography, mapping the contours of consciousness and spirit across the centuries. The spectrum of his sensibilities always delights and seduces, or provokes and puzzles. Like his Ukrainian forbearer Gogol, Melnyczuk can summon forth the grotesqueries of continental mysticism, and switch lenses to deliver his readers into a contemporary DeLillo-esque realm of cold but metaphysically ambiguous realism. He's a literary chameleon, and irresistible. – Bob Shacochis
978-1-874400-83-7 194pp OCTOBER 2021