Sixty subscribers to our 2020 books ...
SIXTY PEOPLE subscribed in advance to our forthcoming two books, planned for January 2020. Their names are inscribed in the back of the books. This is a wonderful response, and not only makes publication viable but is very welcome moral support – many thanks to everybody!
Although the books have now gone to press, and it's not possible to add any more names, subscriptions are still open, at a cost of only £20 post free. You'll receive copies in advance of publication of both Bronte Wilde by Fanny Howe and The Grey Area by Ken Edwards.
If you only want one of the books, you can now buy it in advance here (nowhere else until 1st January!). If you hurry, you can have it before Christmas. The prices are £10 and £12, with post & package at £3.50 (anywhere in the world).
Just click on the "Add to Cart" button (right for subs, below each book description for the individual book). You can pay either through PayPal or with your credit or debit card. PayPal will handle currency conversion if you are paying in a currency other than sterling.
SUBSCRIPTION DEADLINE: 31st DECEMBER 2019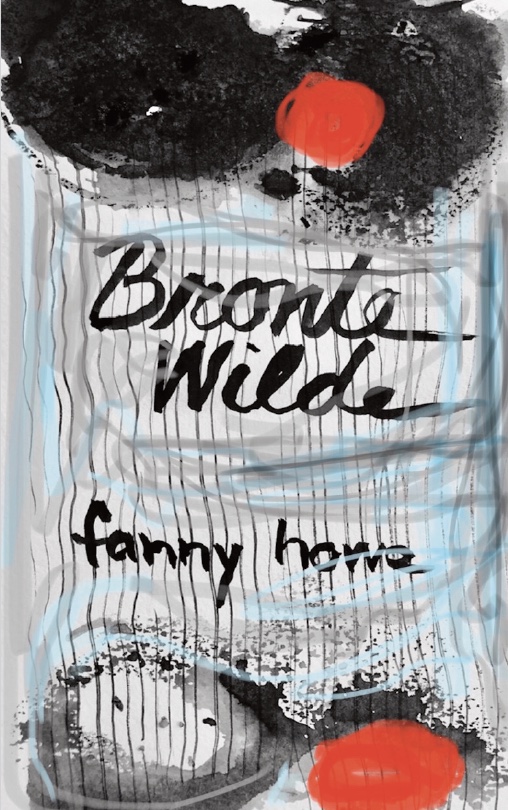 FANNY HOWE, acclaimed as a poet and novelist, was born in Buffalo, NY, and brought up in Boston. For some years she was professor of literature at the University of California, San Diego, and later visiting writer/lecturer at various colleges in the USA and Ireland. She was shortlisted for the Griffin Poetry Prize in 2001 and 2005, and for the Man Booker International Prize in 2015. She has won the National Poetry Foundation Award (twice) and the American Book Award for Fiction, among others.
BRONTE WILDE
Fanny Howe
BRONTE WILDE is an early novel by Fanny Howe, later revised and now published in this form for the first time. It is the tragic tale of a dispossessed young woman in thrall to a childhood friend, set against the background of the emerging counter-culture of the early 1960s. This is the first of her novels to be published in the UK.


"Howe transfigures our quicksilver hungers and contemporary condition into an art true to 'the secular rule of life'. If Howe's voice is that of the escaping nymph managing our shipwreck, we might not be safer than in her tote, finding our hope in the empathy that is imagining." – HEATHER TRESELER, Boston Review
"I have not the least doubt that her work is parallel to Paul Auster's…or any other writer thus whose books are not simply products for the market – albeit the work can reach a very large number of potential readers indeed. In Fanny's case these will range from contemporary fellow writers questioning ways and
means in their art and all who find their enterprise of interest, to those who feel themselves confronted with deeply ingrained questions of religion, person, society, gender, politics, which almost anyone alive at this moment is trying to answer." – ROBERT CREELEY
978-1-874400-75-2 158pp JANUARY 2020, price £10 + p&p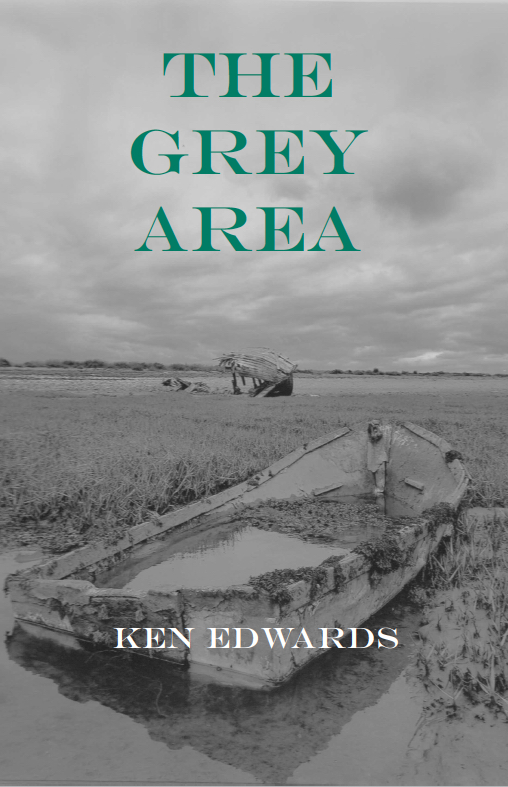 KEN EDWARDS is a writer and musician. His many books are listed on his personal website/blog. He ran the small press REALITY STREET, which published more than 60 titles comprising mainly poetry but also other sorts of imaginative writing, between 1993-2016. Reality Street continues, but no longer publishes new titles. These days Ken plays bass guitar with the St Leonards-based band Afrit Nebula.
THE GREY AREA
Ken Edwards
Despite being subtitled "A Mystery", Ken Edwards' third novel is no conventional crime story and the mystery seems incapable of any single solution. An old and vulnerable woman has gone missing, and a private detective, Phidias Peralta, an illegal resident in a business park near the run-down port of Deadmans Beach, has been hired by her nephew to find her. His assistant, Lucy, is more concerned with her seven-year-old son who is failing at school, but she is drawn inexorably into the investigation.
"It surely is a remarkable book, for all its modest‑looking format, and I have been very stirred in thinking about it as I have followed its narrative through the loops and turns across which it runs. Its effect has both roused me to acute states of regard and at the same time has puzzled me a great deal.... Yet I obscurely feel it to be important, deeply and profoundly close to something other than what it is or at least seems." – JH PRYNNE on Ken Edwards' first novel Futures
"This is an eerie world where the style of Paul Auster meets that of Douglas Woolf: the landscape, brutality and barely submerged violence conjures up the world of Auster's The Country of Last Things while the quiet but determined humour of domestic engagement brings to mind Woolf's Ya! .... This novel is wonderfully funny in places and it allows the reader to produce his or her own key to characters that play out their roles on a stage of such poignant shifting moments."– IAN BRINTON on Ken Edwards' Country Life
978-1-874400-76-9 328pp JANUARY 2020, price £12 + p&p