Coming up – autumn 2023 ...
Our pre-order subscription scheme enables readers to support Grand Iota and receive copies of our new titles before publication. Pre-order subscribers have the option to have their name printed in the back of the books.
We're pleased to report that 25 people responded to our autumn 2023 pre-order subscription offer (You Know There's Something by John Olson and The Griffin Brain and other stories by James Russell). Read more about these two excellent books below.

They have been sent their pre-publication copies with their names included in the list of subscribers in the back of both books.

You can now buy these books individually exclusively from this website before the official publication date of 1 November 2023. Please use the "Add to Cart" buttons below.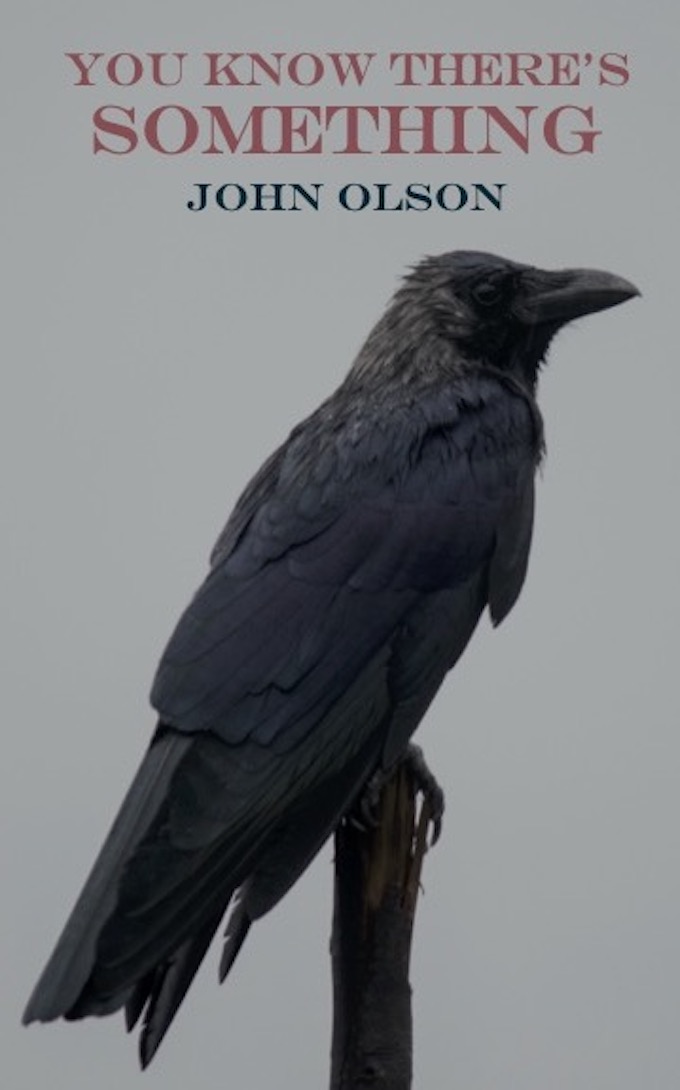 John Olson is the author of numerous books of poetry and prose poetry. He was the recipient of the The Stranger's 2004 Literature Genius Award, and in 2012 was a finalist for the Washington State Arts Innovator Award. He has also published four
previous novels and an autofiction.
YOU KNOW THERE'S SOMETHING
John Olson
We live, according to the Chinese curse, in "interesting times". Climate change, endless war, the disappearance of a former way of life, items missing from grocery shelves, mad rushes for toilet paper, the emergence of a digital world and the creep of totalitarianism. You Know There's Something is a reflective, monologic sounding of troubling events, but also a celebration of the many quiet and subtle pleasures available when we take the time to notice them.

"There is a crow flying through my body – a book of meditations that explores'Bach emanating from a blanket', 'God thinking in onions', '[a]n apricot [that] is not a snowball', Heisenberg, George Harrison, and, yes, crows. There is a book flying through my body, a John Olson book, which means it might be reading me, even as I read it – even as I think I may be arriving closer to the source of all things. Olson – as he has for years – effortlessly interweaves philosophy, personal experience, mystical thought and pop culture, exposing a thread that is contentedly restless. As he asks, 'Is there intelligent life elsewhere in space? Is there a parallel universe where people walk on the ceiling and poetry is the highest paid profession? Who wrote The Book of Love, and where can I get a copy?' Okay, you can find The Book of Love by grabbing this stunning new book by the horns but allowing it to wrestle you to the ground!"
– GEORGE KALAMARAS, former Poet Laureate of Indiana
978-1-874400-89-9 182pp 1 NOVEMBER 2023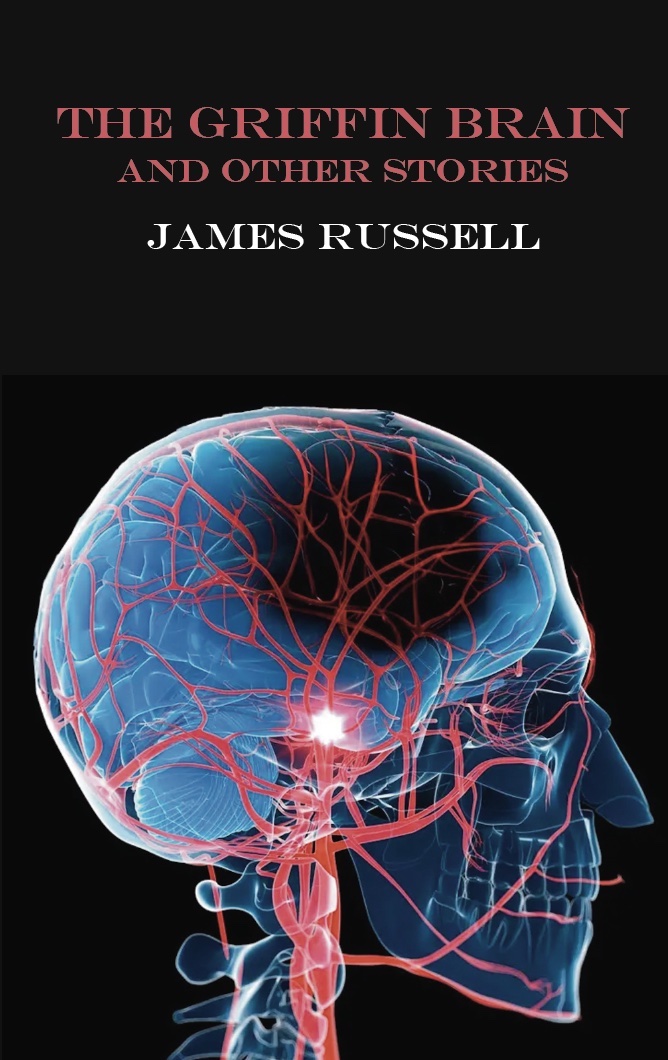 Born in 1948, James Russell has spent all of his professional life as an academic psychologist. He retired from Cambridge as Professor of Cognitive Development in 2015. His previous book for Grand Iota was the novel Greater London .
THE GRIFFIN BRAIN
and other stories
James Russell
Despite the fact that eleven very various deaths are recounted in these four stories (plus an ineffective attempt at mass murder), it is the variety of lives and voices that this collection celebrates. As John Kerrigan wrote of Russell's first collection of poems, "I find an exciting range of structures in the collection, always reaching out for a scale that can catch the amplitude of life." We hear how a super-head's life is brought into the light by a cerebral event and a trip to Paris, how a Cambridge philosophy postgrad's budding sense of moral outrage blossoms into tragedy, how a Californian schoolteacher in the very early years of the 20th Century is accidentally given a fatal power that leads her to Greenwich Village, and how a seemingly blind actor comes to wonder if his dreams are illuminating or occluding his life.

"Jim Russell is a virtuoso of the conflicts at the heart of social life, the endlessly dismaying comedy that underlies and shapes both philosophical thinking and daily living. These stories match stylistic irony with every other sort of mismatch, from embarrassment to hubris, from disguise to delusion to desperation to dreaming. Pacy, intelligent and witty, they draw us into an illusion-skewering depiction of the everyday world of surreal banalities we all inhabit."
– IAN PATTERSON
978-1-874400-90-5 244pp 1 NOVEMBER 2023
... and beyond – 2024 ...
We have at least one major release lined up for 2024, but we're not telling you yet because the rights are being negotiated....