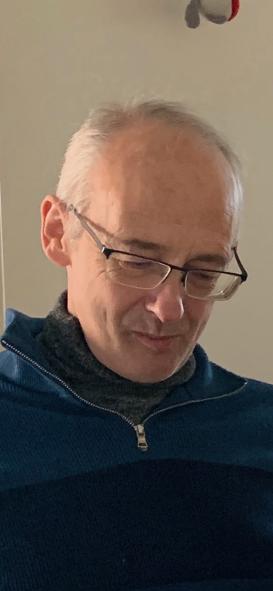 Giles Goodland
GILES GOODLAND has been an editor and researcher for the Oxford English Dictionary and is a writer of poetry. His books include A Spy in the House of Years, The Masses and The Dumb Messengers. He has also written widely on aspects of the English language. He lives in London and lectures for Oxford University.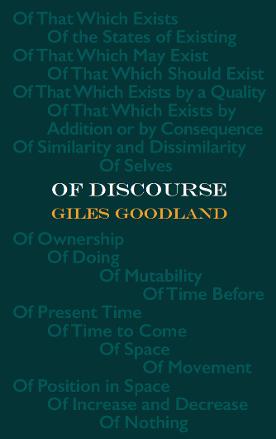 OF DISCOURSE
Giles Goodland
OF DISCOURSE is a novel-length hybrid of prose and verse, structured along a trajectory determined by syntax, as if function-words could have their own thesaurus, each word of which generates meaning while remaining in itself opaque.
Giles Goodland comments: "What is BE? If we start to break the word open, make a list of its uses, constituents, inflections, what do we find? For years, while I worked for the Oxford English Dictionary, I kept a list of examples of function words in use. Not just BE, but prepositions, conjunctions, pronouns, and a few verbs that did not suggest much in the way of a specific action. Anything that seemed to lack a semantic aspect, or in which the function of the word was more important than its meaning. After I had assembled an almost unmanageably large file of phrases and sentences, both from external sources and from my own writings, I started to assemble 'poems' from them...."
The resulting texts are expansive and extraordinary: a series of quotations, collages, reframings, imitations, homages and homologies, referencing myths ancient and contemporary, computer games, instruction manuals, diary entries. They are mysterious, surreal, comical and lyrical, suggesting endless avenues of invention.
REVIEW BY SIMON COLLINGS (THE FORTNIGHTLY REVIEW)
REVIEW BY IAN BRINTON (THE LONG POEM MAGAZINE)
978-1-874400-87-5 302pp 2023