Coming up – autumn 2022 ...
Our pre-order subscription scheme enables readers to support the press and receive copies of our new titles before publication.
Our autumn 2022 title is Secret Orbit by Ken Edwards. You have the chance to pre-order it at a cost of £12 (UK/US) or £15 (EU/rest of the world). The option to have your name printed in the back of the book has now expired, and the book has gone to press. But all pre-order copies will be dispatched from late August 2022 onward.
Just select the part of the world you want the book delivered to and click on the "Add to cart" button . You can pay with your credit or debit card. (PayPal will handle any currency differences.)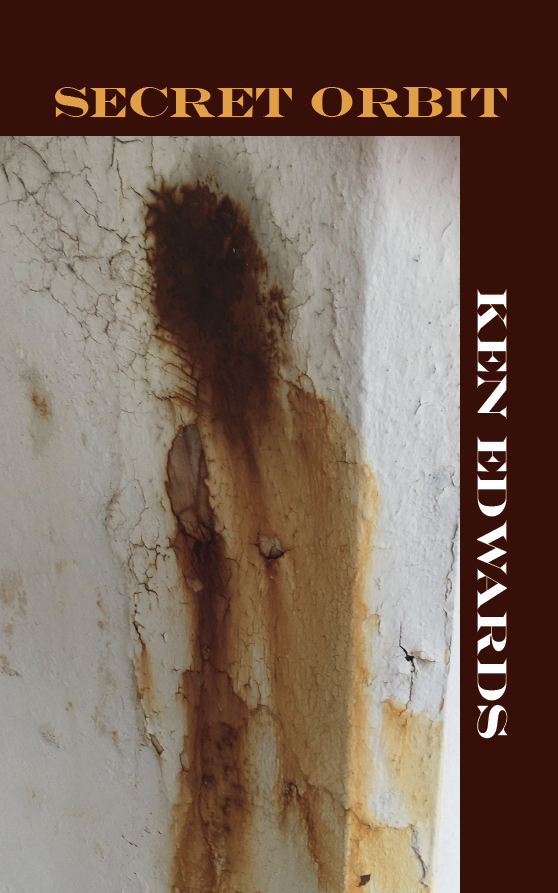 Cover image by Elaine Edwards
SECRET ORBIT
Ken Edwards
In a flat in a dismal part of London overlooking a park a man known only as [FORENAME] [SURNAME] lies dead and slowly decomposing. Because he is unable to
speak for himself, his story is told by a narrator. When Mr [SURNAME] was still in the land of the living, it was rumoured that he'd been committed to the dreaded Holding Pen, and as nobody escapes from the Holding Pen, how come he's lying dead in his own flat? The comedy unfolds in 33 chapters mirroring Dante's cantos, set in a hellish world uncannily like post-Brexit Britain.
KEN EDWARDS has written three previous novels, three books of non-generic prose and a memoir. His Collected Poems was published in 2020. Between 1993-2016 he ran the small press Reality Street and he is now a partner in Grand Iota. He lives on the south coast of England, where he plays bass guitar with the band Afrit Nebula.
978-1-874400-86-8 254pp 1 NOVEMBER 2022
... and beyond – spring 2023 ...
19 DISCOURSES by Giles Goodland
THE ALPHABET TAX by Rosa Woolf Ainley
more details to come!